How getting more sleep could boost your salary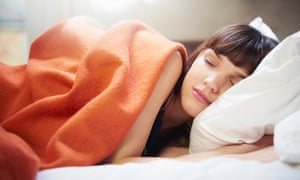 Sleep has become a big deal in working life. Thanks to high-profile figures including Arianna Huffington, sleeping is no longer seen as a sign of weakness among competitive colleagues. Apple introduced a Night Shift feature on its devices earlier this year, as consumers recognized that stimuli such as your screen's back light can affect your sleep quality.
Research shows that more sleep can lead to us earning more money. A US study has found that in areas where the sun sets earlier, people sleep for longer – and this translates into higher earnings. In the long term, just one extra hour of sleep a week increases wages by 4.9%. So if you live in an area that gets darker earlier, you should be richer. But don't move house just yet – the higher wages correspond almost exactly with inflated house prices. As Jeffrey Shrader, one of the authors of the study, puts it: "If you want to sleep more, there are better ways to do it than moving house – just buy better curtains."
Source: theguardian.com
With that said if you are looking for better sleep then you may need to look for a better mattress.  BoxDrop  sells all the main brands of mattresses and furniture to meet all of your sleep and furnishing needs.